[tm_pb_section admin_label="section"][tm_pb_row admin_label="row"][tm_pb_column type="4_4″][tm_pb_text admin_label="Text" text_orientation="left" use_border_color="off" border_color="#ffffff" border_style="solid"]
Breckenridge Ski School
[/tm_pb_text][tm_pb_image admin_label="Image" src="https://skicoloradorealestate.com/wp-content/uploads/2018/07/Breckenridge_ski_school_pic.jpg" show_in_lightbox="off" url_new_window="off" use_overlay="off" animation="left" sticky="off" align="left" force_fullwidth="off" always_center_on_mobile="on" use_border_color="off" border_color="#ffffff" border_style="solid" alt="Ski School in Breckenridge, Colorado " title_text="Ski School in Breckenridge, Colorado "]
[/tm_pb_image][tm_pb_text admin_label="Text" text_orientation="left" use_border_color="off" border_color="#ffffff" border_style="solid"]
Learning to ski the terrain of Breckenridge is so small feat, especially for a beginner. Luckily Breckenridge is equipped with three ski schools to help the young and young at heart.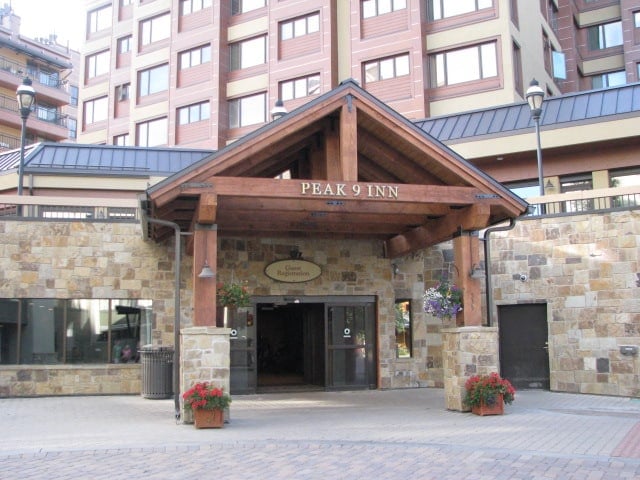 Located at the base of Peak 9 and the Quicksilver chairlift is the Village at Breckenridge ski school. Easily accessible at the corner of Main St. Breckenridge and S Park Ave, Ripperoo, the Breckenridge mascot, will help cheer little ones on as they learn on conveyor belts adjacent to the chairlift. This easy green run is wide and a popular favorite. Staying at The Village at Breckenridge resort makes accessing this ski school a breeze. Located in the Antero building, dropping off kids is located on the lower level near the Maggie Pond. Kids enjoy lunch and are picked up in the afternoon outside in designated area adjacent to the resort.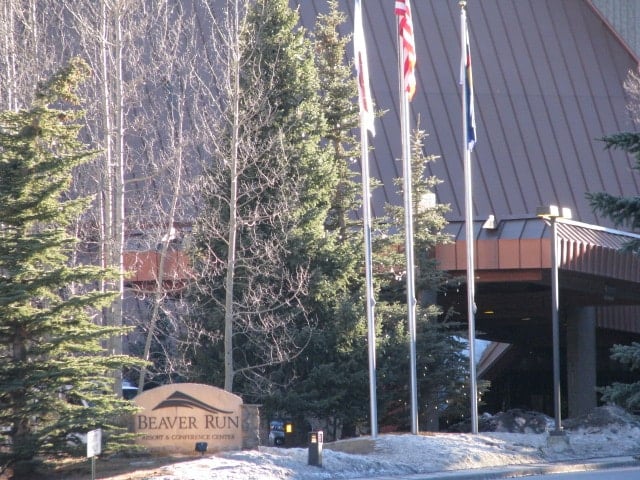 Beaver Run resort offers a second ski school just up Peak 9 located at the Beaver Run chairlift. For adults and children alike, there are ski and snowboard lessons for all levels. You can purchase lessons to include a lift ticket, or come with your season or day pass in tow. Whether your learning to snow plow or how to parallel ski for the first time, this ski school has you covered.
The Beaver Run ski school is located off Village Rd in Breckenridge. It is up the mountain from The Village at Breckenridge and the Quicksilver chairlift. You can ski down from Beaver Run to the Quicksilver and take the chairlift back up the mountain.
Up on Peak 8 in Breckenridge is the third ski school located at One Ski Hill Place resort. Sunny and perfect, you'll love learning the mountains of Breckenridge from this location. Unless you are staying at the resort, you'll want to access this ski and snowboard school by either taking the Breckenridge gondola or the Free Ride bus. With pick ups and stops throughout town, getting to this ski school is easy.
---
Private and Group Lessons
All ski schools in Breckenridge offer private or group lessons. Meeting new friends is always a plus in the group setting and you may even find a buddy to ski with for the next few days. Private lessons can be fantastic if you need to hone in on your ski or snowboard skills to attack the double blacks or moguls.
---
Purchasing Ski and Snowboard Lessons
When you book a ski or snowboard lesson, the prices usually include the cost of the lesson as well as the lift ticket.  If you have a season ski pass, you'll want to be sure you're not double paying for the lift ticket.  Here are a few places to book your next ski or snowboard lesson:
---
Women's Programs
The Breckenridge Ski and Ride School has programs designed by women, for women, that are taught by women.  For those that enjoy the friendship and company of their female friends, the programs offered may be the perfect fit for you.  The Breckenridge ski and snowboard school currently has a few women's programs including Women & Wine, Women's Ultimate 4, Women's Camp, and Breck Bombshells.  For more information, visit Women's Breckenridge Ski Lessons
---
Whether you're a beginner or advanced skier or snowboarder, one of the Breckenridge ski and snowboard school options is sure to have something to offer everyone.  Check out our beautiful mountains and see you on the slopes!
[/tm_pb_text][/tm_pb_column][/tm_pb_row][/tm_pb_section]